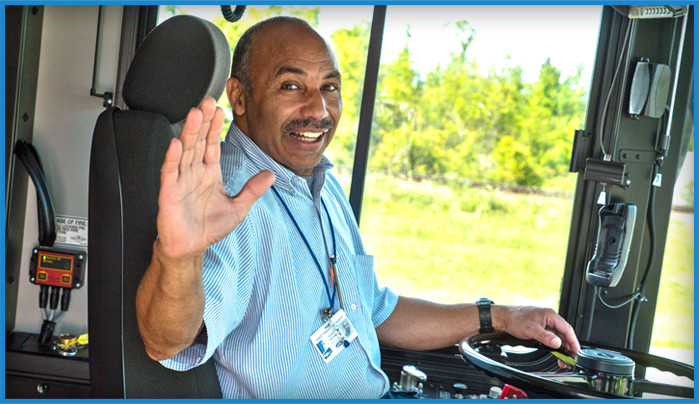 NOW TAKING APPLICATIONS FOR THE FOLLOWING:
Click on job links to see details.
If there is not a job opening listed, feel free to complete an application for CTA to keep on file! 
Are you interested in a career in public service?
Coast Transit Authority has rewarding job opportunities available.
Coast Transit Authority accepts applications Monday– Friday between the hours of 9:00 a.m. – 4:00 p.m. Apply online or in-person at our office located at 333 DeBuys Road, Gulfport MS. For additional information contact the Personnel Coordinator at 228-896-8080 x206.
(Pay is based on experience. Benefits package offered for Full-Time employees.)
Competitive Pay
Good Work Environment
Training
FT Employees receive:
Paid Vacation
Sick Leave
9 Paid Holidays
Health Insurance
Dental Insurance
Retirement Plan (Company Match)
Equal Employment Opportunity
It is the policy of CTA to comply with all applicable equal employment opportunity laws and regulations and to give consideration to all persons without regard to race, color, religion, sex (including sexual orientation and gender identity), national origin, disability, age, veteran's status or any other characteristic protected by law.
This policy of nondiscrimination is strongly supported by Coast Transit's Board of Commissioners and management staff.
For more information regarding Coast Transit Authority's EEO plan, please contact the EEO Officer, Kevin Coggin at 228-896-8080 ext 212 or kcoggin@coasttransit.com.
Complaints should be submitted in writing to Kevin Coggin, Executive Director at 333 DeBuys Road, Gulfport, MS  39507
To apply in person visit our office or download and complete the Employment Application, Pre-Employment Notification, and MVR Release Form. Bring completed documentation to CTA Office, located at 333 DeBuys Rd., Gulfport.
CLICK HERE TO DOWNLOAD EMPLOYMENT APPLICATION
CLICK HERE TO COMPLETE AN EMPLOYMENT APPLICATION ONLINE
CLICK HERE TO DOWNLOAD PRE-EMPLOYMENT NOTIFICATION