Coast Transit Authority is celebrating Earth Day on Saturday, April 22nd, from noon to 3:00 p.m. at the Biloxi Transit Center. The Biloxi Transit Center is located at 820 Martin Luther King Jr. Boulevard in Biloxi. The public is invited to see CTA's environmentally friendly bus fleet that helps preserve the beautiful Mississippi Gulf Coast.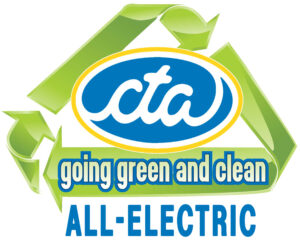 The bus fleet will include CTA's Battery Electric Bus (BEB) as well as a hybrid electric and dual-fueled (gas and propane) bus on display. There will be giveaways available that day.
Coast Transit Authority continually adds to "go green" efforts with environmentally friendly advances in public transportation. Last year on Earth Day, CTA unveiled Mississippi's first Battery Electric Bus (BEB) for public transit. "This is the next level of vehicles Coast Transit Authority will utilize to preserve this beautiful environment we all enjoy on the Mississippi Gulf Coast," said Kevin Coggin, Executive Director of Coast Transit Authority, at the unveiling.
CTA also has solar-paneled bus shelters. In addition to buses, CTA also supports passengers bringing their bicycles as part of their bus fare. The Bike & Bus program is a healthy, economical, and environmentally friendly way to commute to wherever you need to go.
See how CTA helps keep the Gulf Coast clean on Saturday, April 22, from noon to 3:00 p.m. For more information call Coast Transit Authority at 228-896-8080 or visit www.coasttransit.com. Follow Coast Transit Authority on Facebook, Instagram, and YouTube to stay in the loop!